THE WALTER "AIRSHIPS"
Walter 3000
Various metals, formed and cast, blown glass, LED lighting by Sean T French
Glass blown pieces by Mike Butzine
Internal Lighting effects by Charlie Vierhout
Sky Galleon
Formed metal by Sean T French
Wespa
Various metals, formed, blown glass, LED lighting by Sean T French
Glass blown pieces by Mike Butzine
Internal Lighting effects by Charlie Vierhout
HMS Armour
Various metals, formed, blown glass, LED lighting by Sean T French
Glass blown pieces by Mike Butzine
Internal Lighting effects by Charlie Vierhout
The Sky Schooner
Various metals, formed and cast, blown glass by Sean T French
Glass blown pieces by Mike Butzine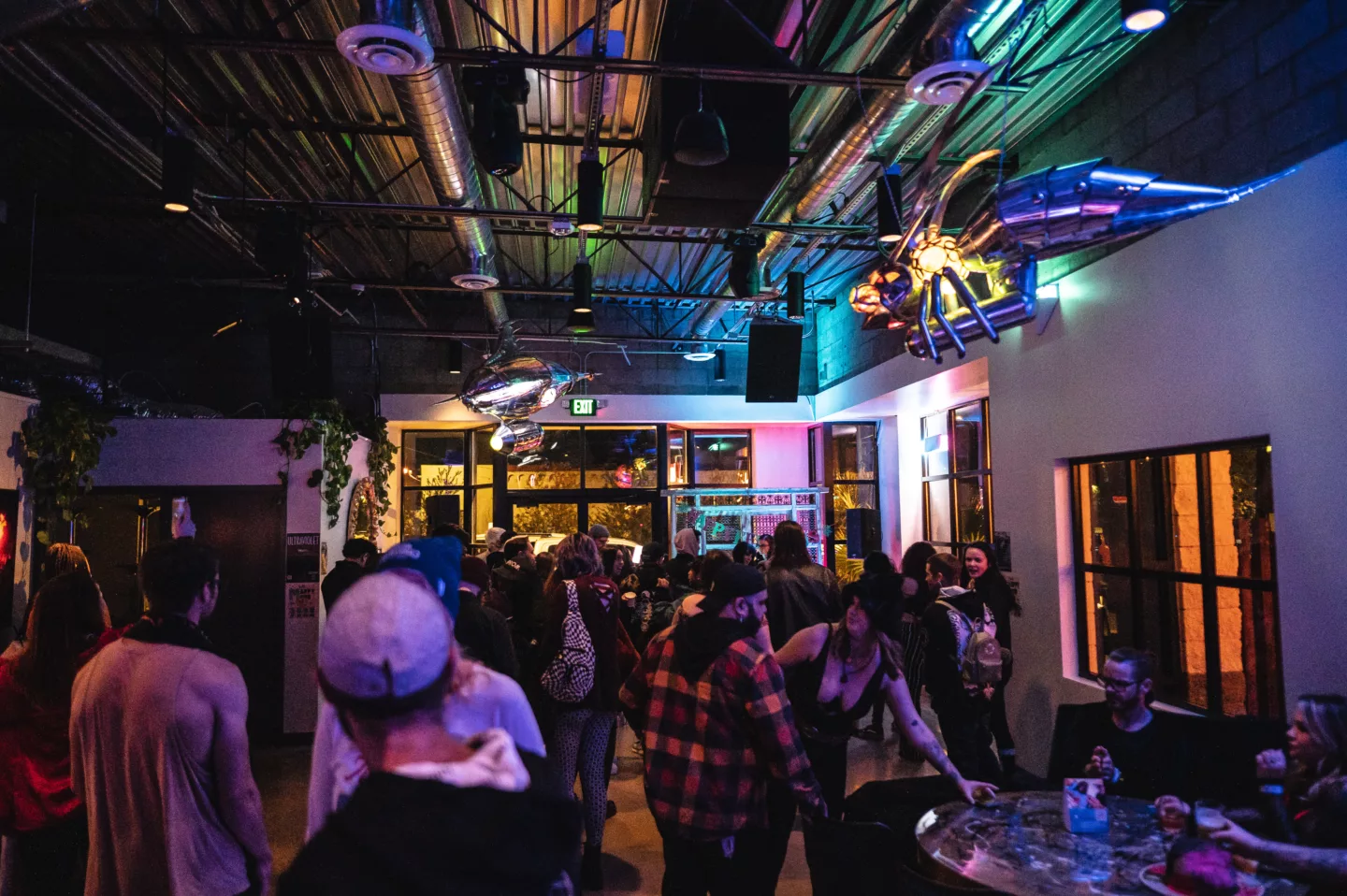 Armor is somehow historical and futuristic. It has been created for millennia and appears in countless paintings and sculptures throughout art history. It is protective, defensive… we all wear our own "armor", we forge it through life and should wear it proudly. This concept grew with my work and is, in part, in all the sculptures whether they are a creature or object. The art in these pieces is not just the final product, which is polished and presentable, but the processes and effort that went into their creation. I believe that art no matter what it depicts is important and art with even the simple message of visual stimulation connects a communication on an extra sensory level that by its nature documents the human experience at least briefly.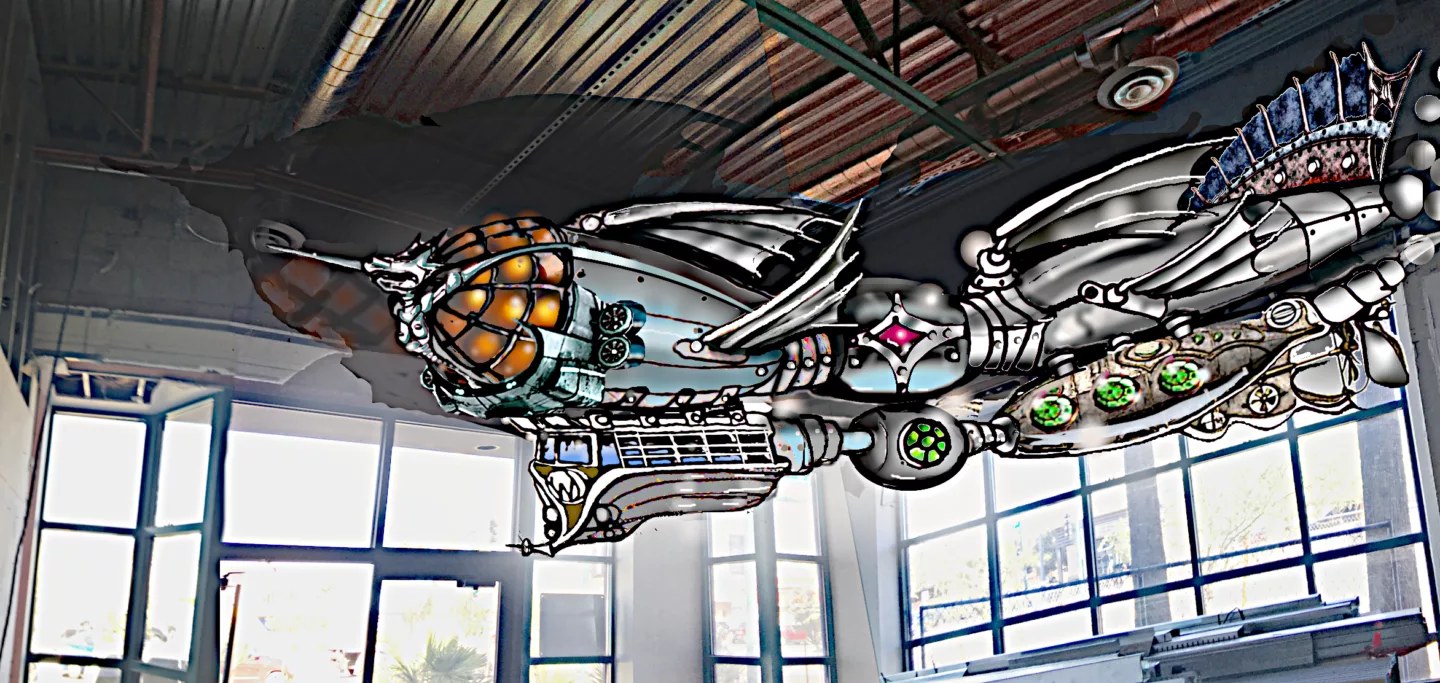 ---
AZ born artist Sean T French's award winning original unique style taken from a previous career as a historical armorer and a classic art education.
Currently Sean is a full time metal & fire sculptor in PHX AZ focused on metal forming and casting and often utilizes fire and lighting effects to activate his creations. Sculpting in many kinds of metal, utilizing the effect of light reflection on highly reflective finished surfaces formed by hand.