THE JOY OF PURPOSE
Water based paints and screen printed drawings on paper and fabric
2022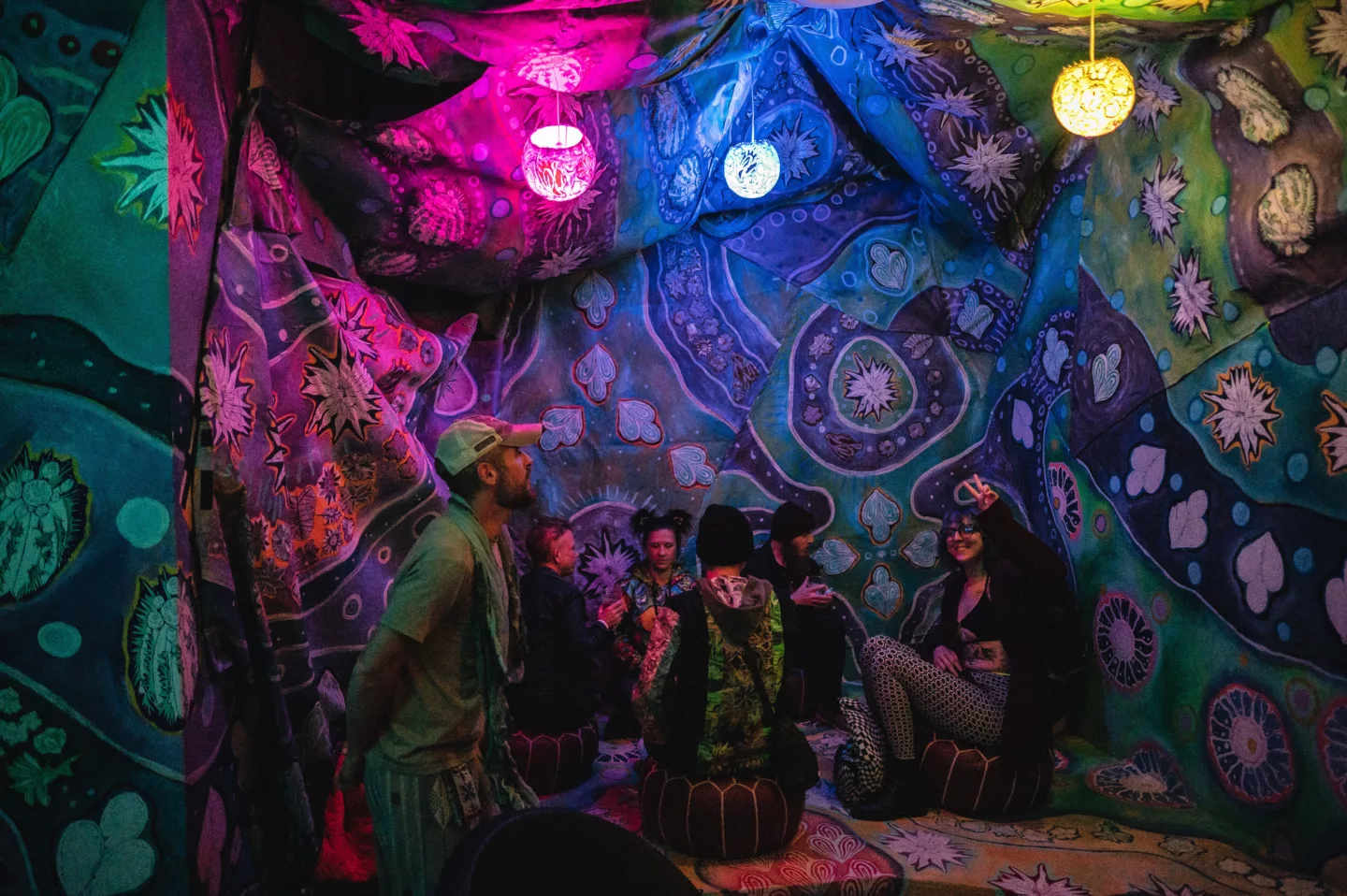 The joy of purpose is a special type of inner happiness that comes from finding meaning in the work you do and/or the life you live. It's not a sugar coated happiness, it's a deep and internal joy that stems from purpose and shines light even in the darkest of times. When I was making this piece at Walter Studios, I was reminded of my own joy of purpose.
Watch the process here.
Special thanks to Kirk Strawn, Michelle Meyer, Ryan Tucknott, David Johnson, Mia Orozco, Julian Ellis, and the Walter volunteers who helped with the on-site execution.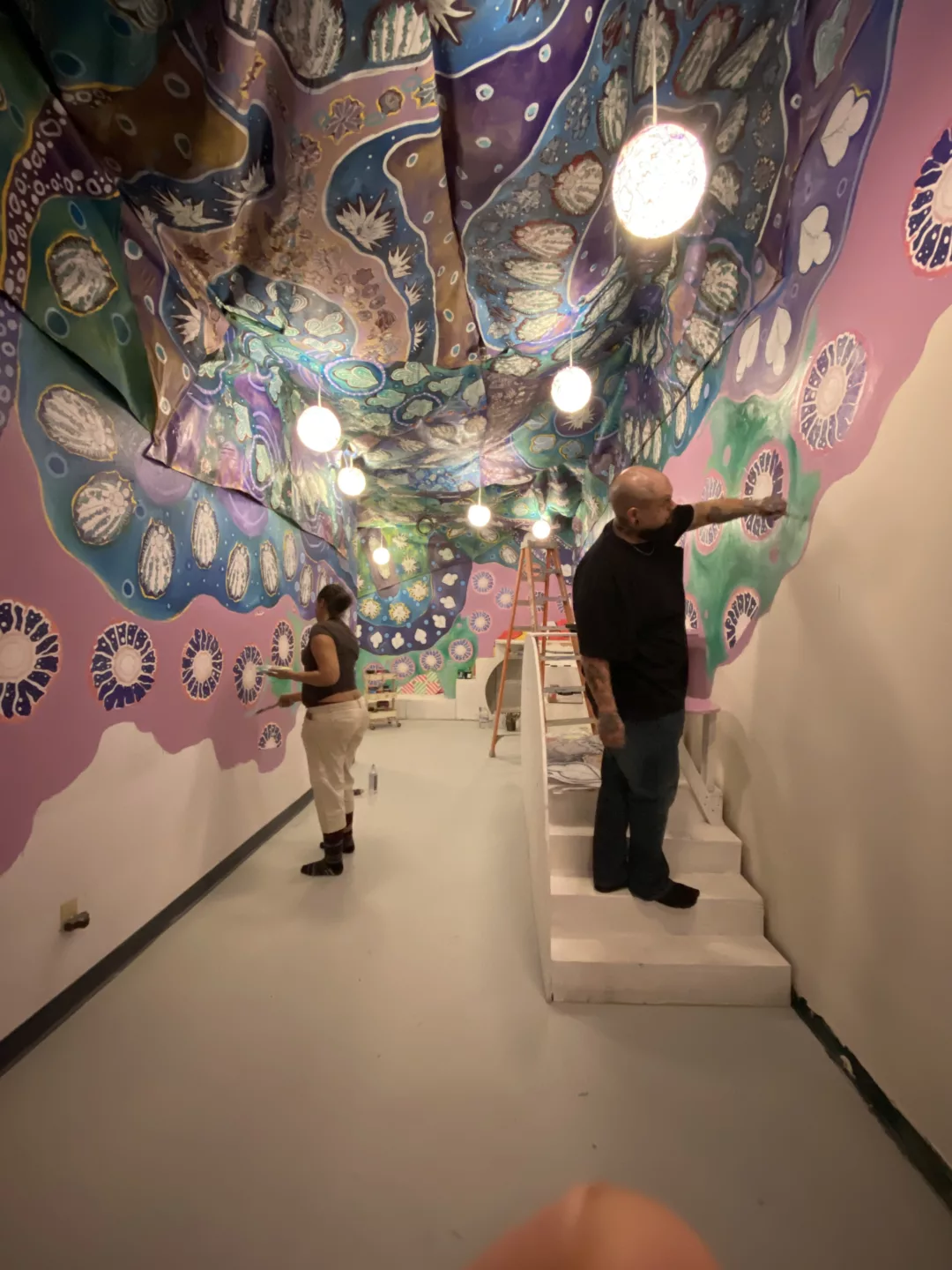 ---
As a mixed media artist, I employ a layering technique that combines painting, screenprinting, sewing, and sculpture to create installations and individual pieces.
To begin my process, I draw inspiration from plant life that I have encountered on my travels, and from the beauty of natural spaces like gardens and trails. These drawings serve as the foundation for my screen-printable stencils, which I then use to create repetitive patterns in my artwork. I then layer on colors using water-based paints, building up the surfaces of my pieces intuitively.
My installations are particularly transformative, creating otherworldly spaces that transport viewers into an imaginative world, like stepping into my mind. These spaces cover entire rooms with a quilt-like aesthetic or Moroccan-inspired tiles, creating a psychedelic womb-like atmosphere. Even the lighting is carefully designed to cast colorful glows through my silkscreened images.