START WITH LOVE
2022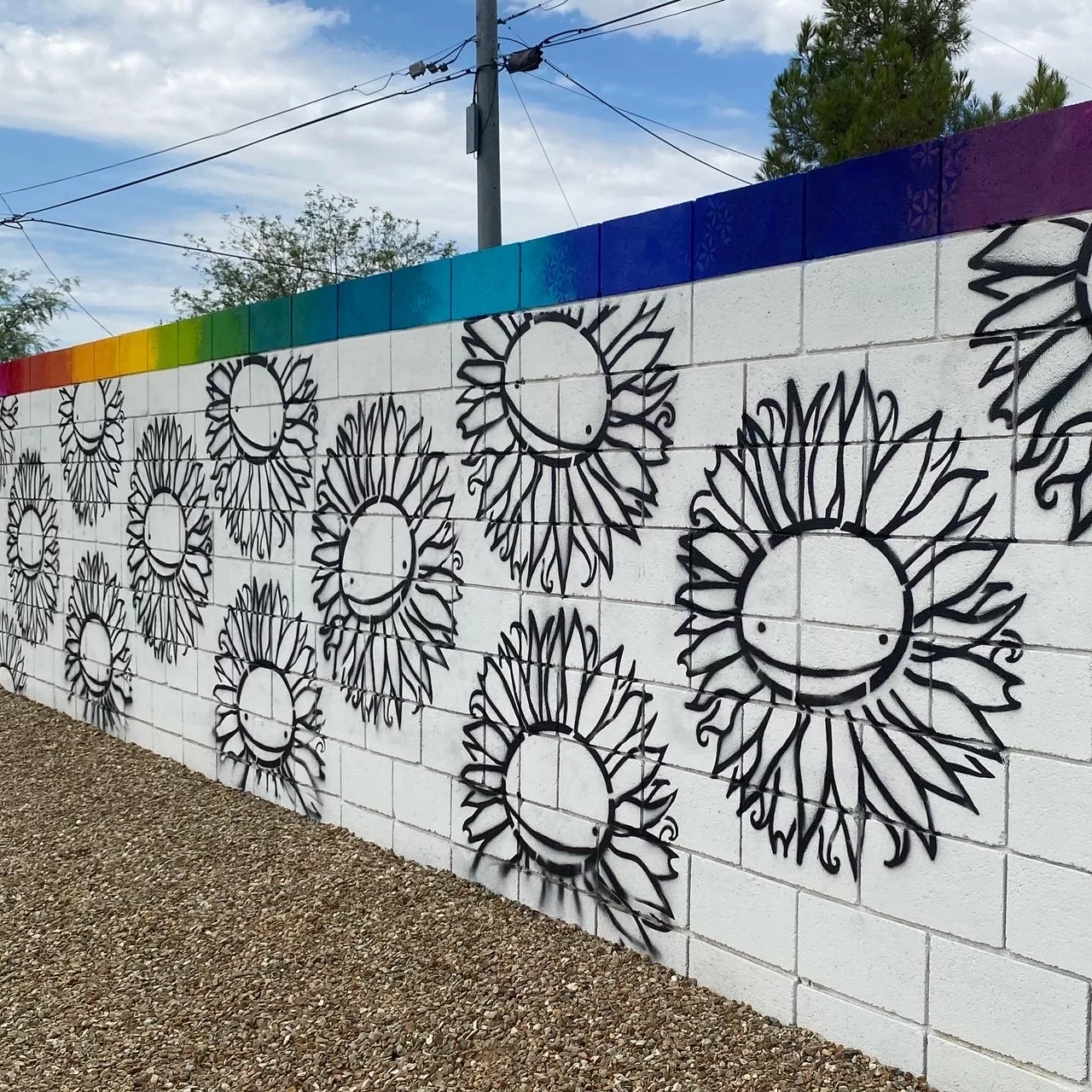 There are many social issues that are important to me, though an overarching theme in my art, community and teaching experience has been mental health awareness. Mental health is as necessary as physical health to our general wellbeing, but often under recognized and appreciated. Before working as a full-time artist, I was a clinician in the behavioral health field, often utilizing art to connect with clients, help them better understand themselves and promote positive change. As an artist, I use my work to recognize the power of potential, to encourage self-reflection and to celebrate hope.
A little over 5 years ago, amidst political upheaval and general societal sadness, I introduced "Friendly Flowers" to the US. This traveling art installation comprised of 120 8ft tall, colorful wooden flowers ventures through the nation, entertaining viewers and encouraging smiles.
More recently, I had the honor of working as an Artist in Residence for the Van Gogh Immersive Experience at Lighthouse Gallery in Scottsdale, AZ. I redesigned Friendly Flowers to take a sunflower form. This nod to Van Gogh is also a recognized symbol of Mental Health Awareness. Throughout my residency, I sculpted giant sunflowers, and gallery visitors were encouraged to
take their immersive experience to a participatory level by painting them with me. The resulting
field of flowers was on display in the gallery, where pARTicipants could admire their work,
embody accomplishment and smile with satisfaction.
It was incredibly inspiring to experience how art could change perspective and promote positivity!! I HAD to find more ways to share this kind of spirit and found the perfect fit with Walter Studios, a new venue from beloved friends, who share a passion for creativity and inspiring others!
What started as a proposal for a handful of smiling flowers and a positive phrase, evolved into a 210-foot mural of love and hope, reaching past the Studios and into the neighborhood, making the big statement: START WITH LOVE. This impactful piece incorporates a smiling sunflower motif and repeating rainbow spectrum, reminding us all of the best place to start- with love.
Many thanks to Kirk and Mary Strawn as well as Juan Flamand, Olivia Mattis, Rebecca Greenburg, Justin Mudge, Luke Chatham, Cora and the Chaos Crew for their assistance and support with this project!