THE 4 BEES
Mild Steel
2021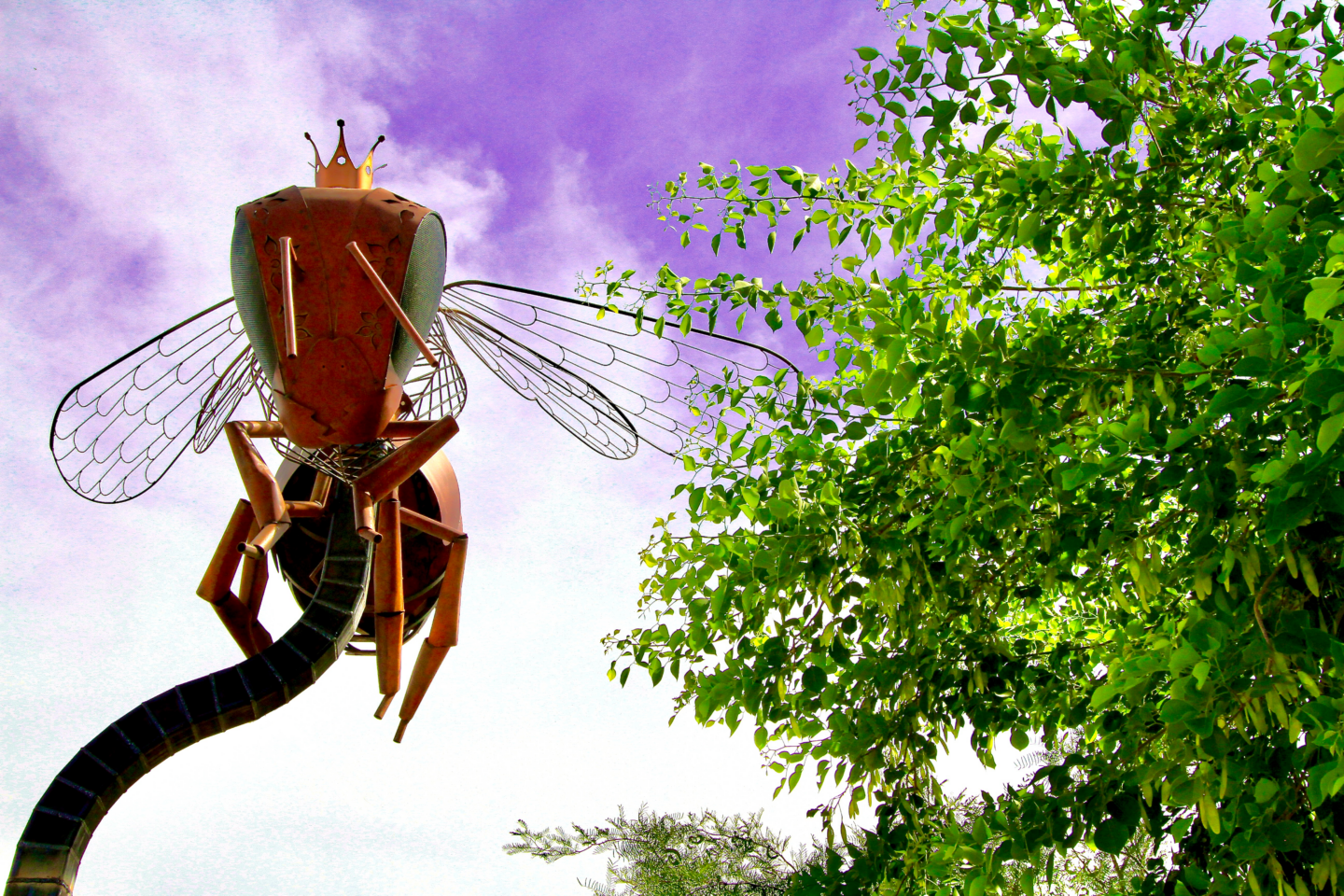 The concept for the bees was brought to me by Walter, the founder knowing they wanted four of them to represent the Walter Hive and all the various aspects and wonderful people that make up the Walter community. I also wanted to pay homage to a keystone species.
The style is simply what I love, maximalist, naturalist, and detailed. The design challenges were to make the bees light, strong, and designing for the LEDs. Each thorax is a different pattern of round steel rod and they were derived from art nouveau and art deco style wallpapers. Making a flat design spherical was a fun challenge! The abdomens also each feature their own design inside, all being flowers that are lit from within and give the viewer a treat when standing underneath looking up. The wings are also art nouveau inspired. Each bee is a worker bee, but has a crown because when we work together, we are all royalty.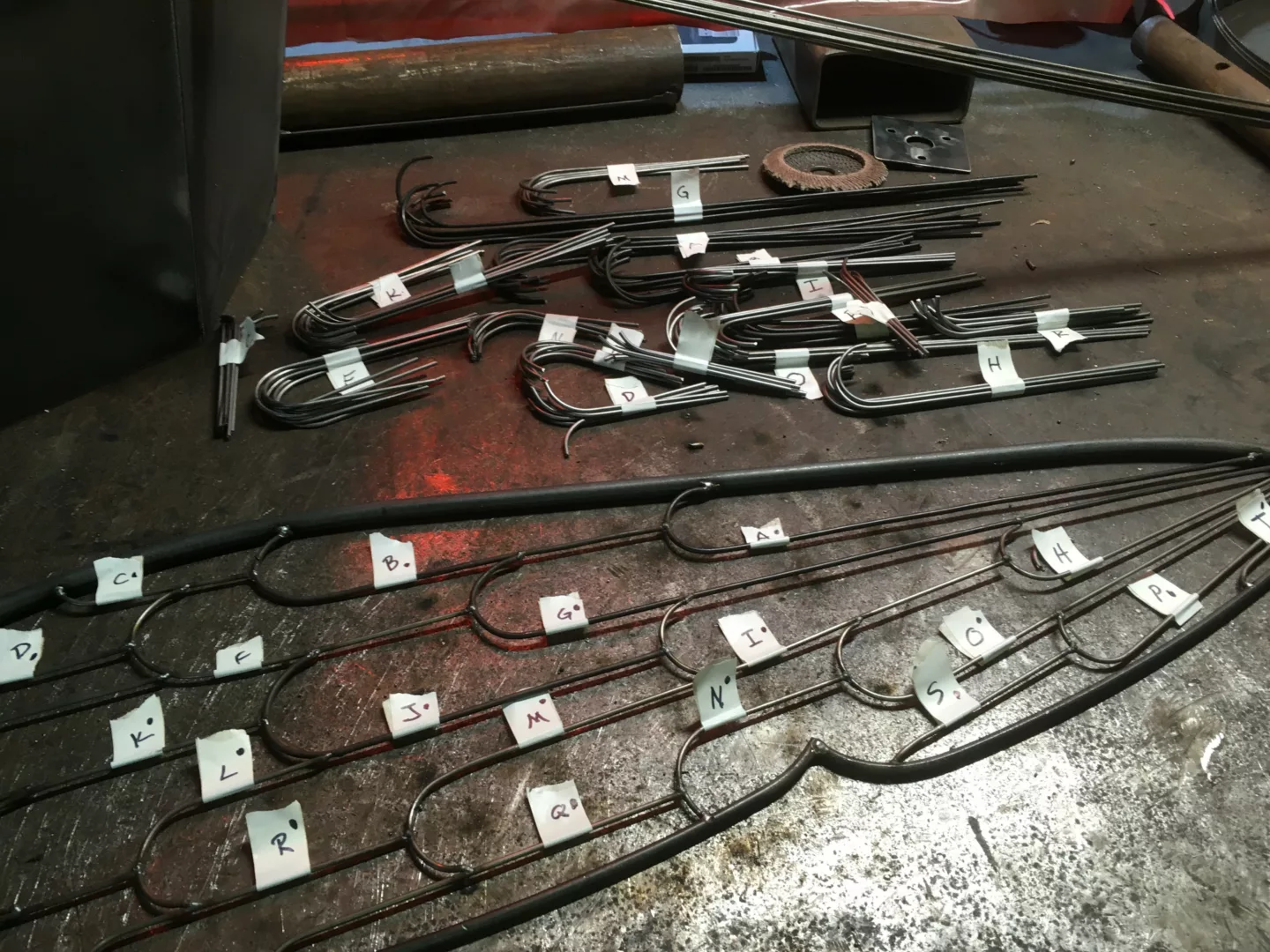 ---
Heather Dessel is an ASU grad now based in San Francisco. She worked as a metal fabricator and artist in the Valley for years, making several large installations for Burning Man and also for regional events, including giant praying mantises, climbable installations, and the framework for a submarine art car. She likes to run, ski, and play video games when not making art or crafting.